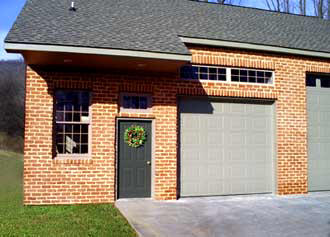 ■ New studio, on time & excellent

We would like to thank you once again for the excellent workmanship and timely completion of our studio. We have had more than a ten year history with you working on numerous projects such as bathroom remodeling, a complete kitchen make over, and window replacements at a previous residence. We always knew the quality of your workmanship and integrity were above and beyond what we found with any other contractor, but we have to say that with the studio project, you out did your past efforts. We already have another project in mind for you when you can fit us in.

Brian & Jolene Howard
Owners of B. R. Howard & Associates, Inc.
________________________________________

■ A new garage added

Steve and David, we could not be more pleased with our new two car garage. We want to once more thank you not only for the careful workmanship but also for all the small details that you took care of all along the way. You did many little extra things that we requested without charging us any more. We felt that you cared for our property as if it was your own.

You can be sure that when we have any more projects, you will be getting a call from us.

Elton & Bonnie
Carlisle
________________________________________